View 2019 Titles

2020 BookExpo New Title Showcase (Cancelled for 2020 due to Covid-19)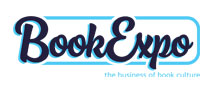 The New Title Showcase at BookExpo is the #1 place to launch your new print or ebook title. Created in partnership with Combined Book Exhibit (CBE), the New Title Showcase provides you a prominent venue in prime exhibit space to launch your new titles and put your books in the hands of BookExpo attendees and consumers. Benefits include:



Your book displayed at two shows for the price of one.
Massive exposure to tens of thousands of book buyers and co... View More »
Click Here to Register for the 2020 BookExpo America **New Title Showcase**

Search Publishers and Titles Exhibiting in
Title
Subject
Publisher
No Records found.